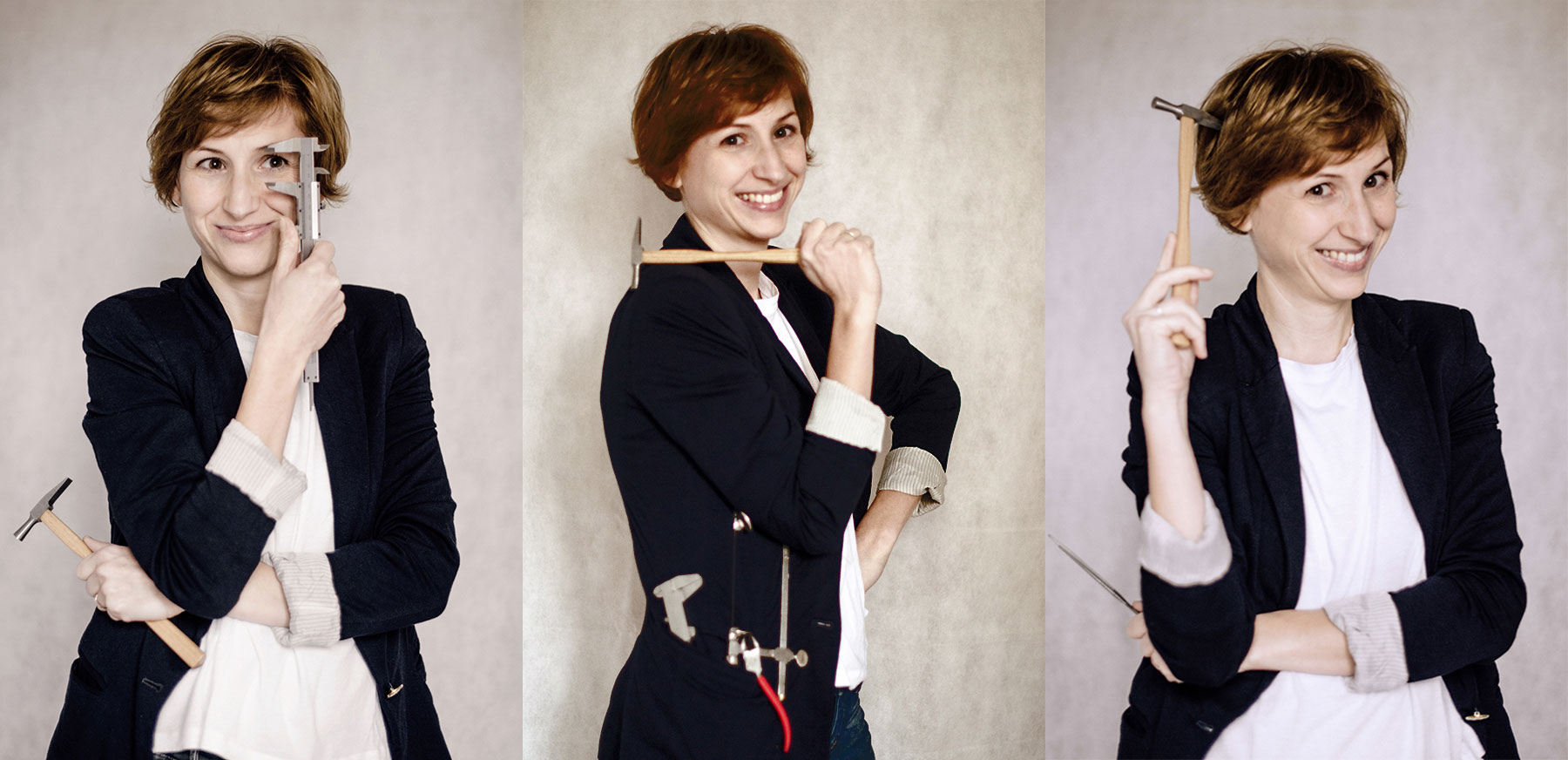 Hi! I'm Linda. Does it look like I'm enjoying myself? Yes, I am. And that's what my story is  all about.
Having studied geography for 5 years and worked as a system integration consultant for another 5, I discovered contemporary jewellery.  I fell in love. So I bought my first saw, soldering torch and a set of files and started to explore. As my workshop has been slowly growing, so has my knowledge, skills and workmanship. Meanwhile, I moved to Madrid and studied artistic jewellery. Now, after more than another 5 years,  I'm back to Bratislava and I still feel the same passion I felt before. I create  jewels, beautiful handmade objects with value and meaning, objects for people.
Whether using gold, wood or plastic, employing traditional procedures or 3D modeling, creating my own collections or personalized jewellery , at the end of the process there is a person made happy and that's what I love.
moikoo is derived from the word 'mine', meaning something dear to me, usually something small and cute, something I like and take care of. It is what this small jewellery project means to me. It would be a pleasure if a piece by moikoo would mean the same to you…